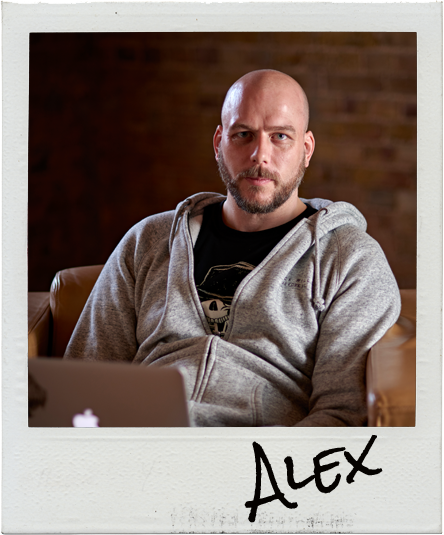 Hello. I'm Alex.
Right, that's the introductions out of the way, now to the important bit.
I am an experienced, reliable and commercially minded individual with 20 years experience as a web and mobile app developer.
I have worked on projects for companies like BT, Dulux, Travelex, Network Rail, Motorola, Nissan and National Express.
I work with advertising, marketing and creative agencies along with clients directly on a wide variety of challenging and diverse projects.
I have co-founded a web development agency in 2004, selling my share in 2011.
I have a first class degree.
I am really tall.
I am based in Essex, within easy reach of London, Monaco, Miami, and San Francisco.
(ok the last couple might be a bit ambitious)
Anyway, enough about me. If you would like to read more about me and my experience, then check out my Linkedin Profile.
If you think I can help you out, or just want to know a bit more drop me an email and I'll get back to you as soon as I can.